SEE LIFE MORE CLEARLY
We guide you through each step in your eye care journey
Blade Free LASIK
$899 Per Eye.
Call today to learn about the latest treatment options available.
Cataract Center of Excellence
State-of-the-Art Surgical Care Facility
3 Board Certified Surgeons
Advanced Technology to Optimize & Customize Outcomes
Offering Bladeless Cataract Surgery
Premium Lens Implants
Dry Eye Center of Excellence
Diagnostic testing to evaluate symptoms
Treatment packages designed for your problem
Relieve symptoms and improve your quality of life
Ongoing care you can count on
Subspecialty Eye Care
We have experts specializing in:
Cornea
Glaucoma
Retina
Oculoplastics
All of our Subspecialists are Fellowship Trained
Welcome to Ohio Eye Associates
OHIO EYE ASSOCIATES IS A CARING TEAM OF OPHTHALMIC PROFESSIONALS, EYE DOCTORS, EYE SURGEONS AND OTHER
VISION PROFESSIONALS WHO ARE COMMITTED TO IMPROVING THE VISION OF OUR PATIENTS.
Our award-winning team provides quality care in a first-class facility in Mansfield, Ohio. Because of our on-site surgery center and knowledgeable eye doctors and surgeons, we are able to offer an extensive array of vision services.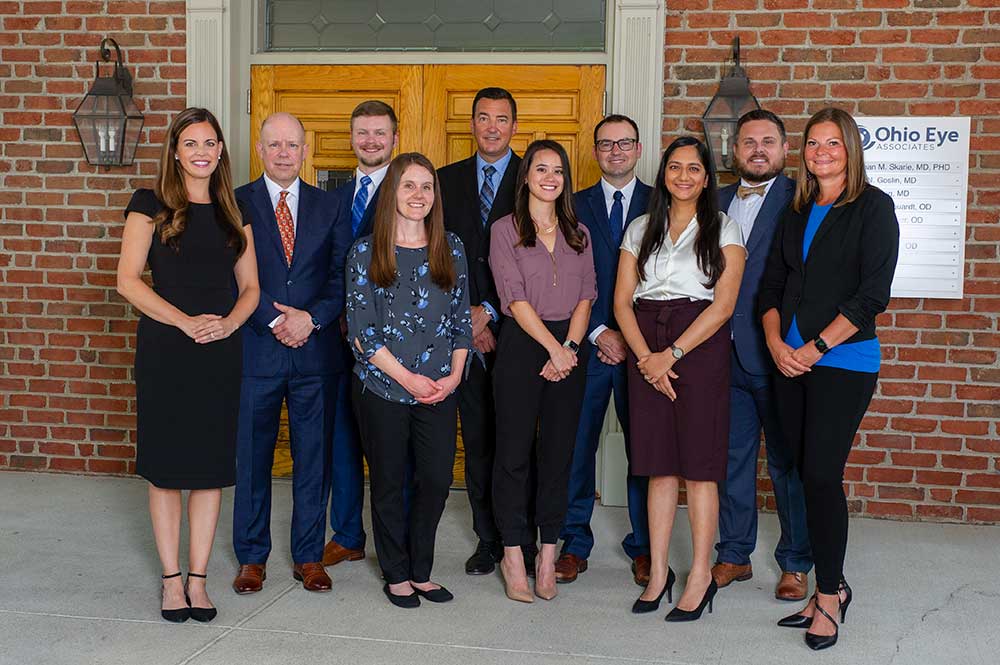 Patient Resources
Please use this section to access our care information. If you need further assistance, please do not hesitate to contact us.
Why Ohio Eye?
We are one of the leading facilities in Ohio for procedures like Cataract surgery, LASIK eye surgery, and Glaucoma surgery.
"During my 50 years of optometric practice, my policy for ophthalmogy referral was simple. If this was my eye issue would I select the practice recommended? 2 years ago my cataract condition was sufficient for surgery. With my knowledge and experience, I chose Dr. Richard Selser and surgery staff at Ohio Eye. My result and experience was outstanding. I have excellent vision without spectacles thanks to the choice of lens implant options available at Ohio Eye."
Dr. E. C. Winbigler
"I was apprehensive to have lens replacement surgery, however, after some research I learned that Ohio Eye has a premier reputation. I was very impressed by the high level, quality care I received from Dr. Selser and his professional, caring staff. Additionally, I was pleasantly surprised by the beautiful state-of-the-art eye care and surgical center located right here in Mansfield. Having Refractive Lens Exchange performed by Dr SELSER has been a wonderful experience. If you are considering eye surgery, I cannot say enough good things about Dr. Selser and his team."
Joy T.
OUR LOCATIONS
466 S. Trimble Road, Mansfield, OH 44906
58 West High Street, Mt. Gilead, OH 43338
129 South Walnut Street, Bucyrus, OH
38 Sandusky Street, Plymouth, OH 44865
76 West Main Street, Shelby, OH 44875
PHONE
419-756-8000
OFFICE HOURS
Monday-Friday: 8:00 – 5:00pm
Saturday-Sunday: Closed

*Please Do Not Use This Form for Emergent Appointment Requests or Medical Advice.