Complete Testing and Diagnostics
Cutting-Edge Treatment Options
Easy-to-Manage Maintenance Plans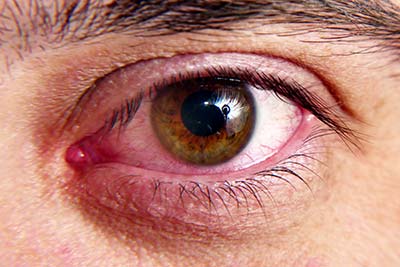 Do you struggle with these symptoms?
Burning 

Redness 

Watery eyes/excessive tearing

Gritty sensation

Pain
Foreign body sensation

Sensitivity to light

Itchiness

Fluctuating vision/blurry vision

Contact lens intolerance
Case-by-case personalized care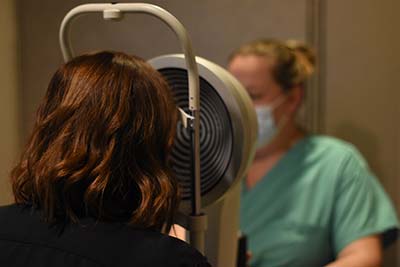 Diagnostic testing to evaluate symptoms
Our specialists pinpoint the cause of your symptoms through careful testing. There is a difference between maintenance of dry eye and treating the cause of dry eye disease. Early diagnosis and treatment help to prevent further progression.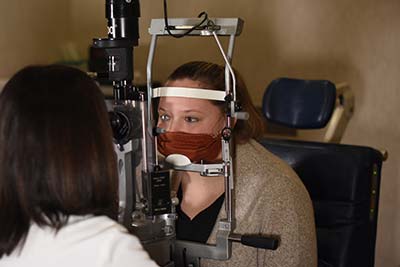 Treatment packages designed for your problem
It may take trying a few different treatment options to find out what works for your condition. At times you may think your symptoms have improved and you can discontinue treatment, but dry eye is a chronic, progressive disease and it is important to schedule maintenance treatments.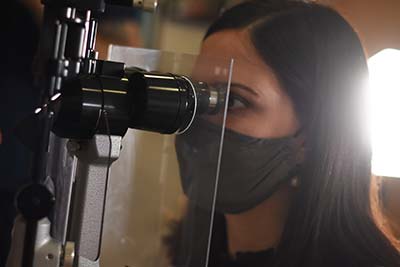 Ongoing care you can count on
Dry eye can't be cured but that doesn't mean it can't be managed. We work with you on taking steps to manage dry eye. From understanding your environment to applying topical treatments, we put you back in control of your dry eye symptoms.
Our treatment and maintenance packages

Dry Eye Treatment Packages
ZocularZest Eyelid Cleaning
$50 — includes eyelid cleaning of all 4 eyelids

Intense Pulsed Light (IPL) Packages
Chalazion Removal
$125 — includes IPL to affected eye, meibomian gland expression to affected eye, & eyelid cleansing with ZocularZest for both eyes
Dry Eye Treatment Package
$900 — includes 4 IPL treatments, meibomian gland expression, and eyelid cleansing with ZocularZest
Dry Eye Spa Package
$1,700 — includes 4 IPL Dry Eye Treatment Package + Photofacial *Photofacial stimulates the production of collagen, improves fine lines, pores, sun damage, pigment and vascular changes, and rosacea

Maintenance Treatment (every 6-12 months)
Dry Eye Treatment Maintenance Package
$250 — includes 1 IPL treatment, meibomian gland expression, and eyelid cleansing with ZocularZest
Dry Eye Spa Maintenance Package
$450 — includes 1 IPL Dry Eye Treatment Package + photofacial
Better treatment options for your dry eye
No matter what the underlying cause may be, the detrimental effects of dry eye disease – physical, emotional and financial – can be significant.
Dry eye is commonly confused with other conditions. It can be hard to diagnose because symptoms vary, are subjective, and can present in different ways.  
Dry eye can't be cured, but treatments aim to relieve symptoms, improve quality of life, and decrease further damage. The earlier dry eye is detected and treatment is started, the better.
OUR LOCATIONS
466 S. Trimble Road, Mansfield, OH 44906
58 West High Street, Mt. Gilead, OH 43338
129 South Walnut Street, Bucyrus, OH
38 Sandusky Street, Plymouth, OH 44865
76 West Main Street, Shelby, OH 44875
PHONE
419-756-8000
OFFICE HOURS
Monday-Friday: 8:00 – 5:00pm
Saturday-Sunday: Closed

*Please Do Not Use This Form for Emergent Appointment Requests or Medical Advice.